Garage doors typically last for a very long time, making them a good investment for your home. Unfortunately, however, even the highest quality doors eventually break down and need to be replaced. Although the cost of replacing your garage door can be quite expensive, there are plenty of ways that you can make it more affordable. Here are some tips on how to reduce your garage door replacement costs.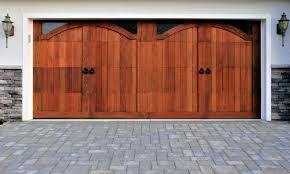 One of the best ways to save money on a new garage door is by comparing prices between different companies. Although the cost of the door itself will remain fairly consistent from one company to the next, the cost of labor can vary significantly. If you can find a company that is willing to charge less for labor, you can get a far better deal on the overall cost of replacing your garage door.
Another option is to buy the new door yourself and hire someone to install it for you. You may be able to get a better deal on a door by shopping for it on your own. However, this is not always the case. In many cases, repair companies will have special relationships with door manufacturers that allow them to get the garage door for a lower price.
You also need to make sure that the door is sized correctly for your home. Unless you know exactly what you are doing, you may wind up making a costly mistake by buying a door that won't work on your property. However, if you do know what you are doing and have the time to shop around, you may be able to find a fantastic sale price on a door that can significantly reduce your garage door replacement costs, leaving more money in your pocket for other home improvement projects.